"I shall pass through this world but once. Any good thing therefore that I can do, or any kindness that I can show to any human being, let me do it now. Let me not defer it or neglect it, for I shall not pass this way again." Henry Drummond
An attitude of gratitude creates blessings.. Help yourself by helping others. You have the most powerful weapons on earth.. love and prayer. John Templeton



We will open the book. Its pages are blank. We are going to put words on them ourselves. The book is called Opportunity and its first chapter is New Year's Day. ~Edith Lovejoy Pierce "A new year is unfolding—like a blossom with petals curled tightly concealing the beauty within. Lord, let this year be filled with the things that are truly good—with the comfort of warmth in our relationships, with the strength to help those who need our help and the humility and openness to accept help from others.As we make our resolutions for the year ahead, let us go forward with great hope that all things can be possible—with Your help and guidance." ~Anonymous


Let us remember that the Christmas heart is a giving heart [everyday of the year], a wide open heart that thinks of others first. The birth of the baby Jesus stands as the most significant event in all history, because it has meant the pouring into a sick world of the healing medicine of love which has transformed all manner of hearts for almost two thousand years... Underneath all the bulging bundles is this beating Christmas heart. ~~George Matthew Adams
*************************************************

*************************************************
Sometimes we look at people who have achieved a great deal of success and we wrongly think that everything must come easy for them.
*************************************************
The LORD is near to the brokenhearted and saves those who are crushed in spirit. Psalm 34:18 We are hard pressed on every side, but not crushed; perplexed, but not in despair ... 2 Corinthians 4:8 ... the LORD your God goes with you; he will never leave you nor forsake you. Deuteronomy 31:6 I will turn their mourning into dancing and will comfort them and give them joy for their sorrow. Jeremiah 31:13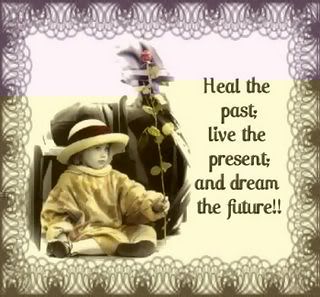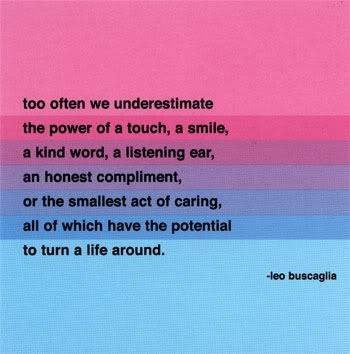 *************************************************
*************************************************

"Alpha and Omega in Hebrew.
As you may be aware, most of the New Testament was originally written in the ancient Greek. However, Jesus spoke Aramaic. So, while John writes in Revelation, "I am the Alpha and the Omega," what Jesus would have said was, "I am the ALEPH and the TAV." Alpha is the first letter of the Greek alphabet, Omega is the last. The first letter of the Hebrew alphabet is the Aleph, the last is the Tav. But the essence of what Jesus meant is lost in translation.

This phrase, "I am the Alpha and the Omega," first appears in Revelation 1:8 and last appears in Revelation 22:13. However, the depiction of Jesus as the Aleph and the Tav is first made in Genesis 1:1. When Jesus says to John, "I am the Aleph and the Tav," He is, in fact, referencing the first sentence of the Bible, and, in the process, clarifying a mystery that has existed since the Torah was first written." Quote by Peter M. Lopez from his 'The Signature of God' Hub Page, which is linked below as Article 2.

Article 1: Hebrew Studies Meaning of "I AM The Alef and The Tav"
Article 2: Hebrew Studies Meaning of "I AM The Alef and The Tav"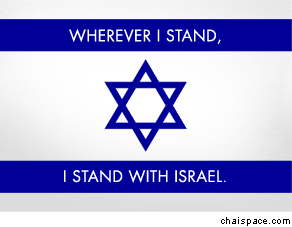 MY PANDA COLLECTION

My Collection Of Online Panda Pictures
Teamwork Makes The Dream Work